Bass Class info:

For those needing to get a handle on their surfcasting, or looking to up their game, Bass Class may be of interest to you. Here is your chance to learn from expert surfmen, willing to share information that will result in you raising your level.

The class is an 8 hour long, striped bass-surfcasting information infusion!
It is packed solid with info!!
We will cover the basics; surfcasting history in the US; Striper science-wind, tides, moon and how bass use their vision, feel, sense of smell and sound to hunt.
We will cover equipment options and usages.
We will cover hard and soft structure and how to use it.
Reading water.
Lure Selection and presentation.
We will cover how to plan a year, how to plan a session, how to fish with purpose and concentration, and keeping records.
Special this year:
The Hunt for Large, The End Game, and Why a Wetsuit?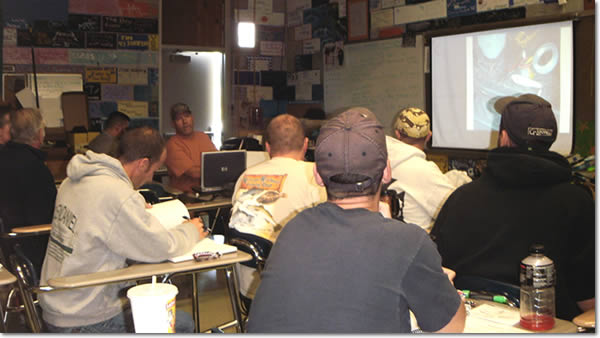 Those that attended last years Bass Class showed immediate improvement in their surfcasting. Some went from being adrift on the beach to fishing with a purpose. The more experienced guys picked up tips that they said really helped them raise their game and to look at things from different angles, that's what it is all about.

You will come out of this, if your head doesn't explode, jacked up and ready to fish with specific purpose. Over 20 guys attended this last year in New England.
Attendees get a bound, note-filled book and a Bass Class T-Shirt, plus added goods!
Cost is: $125.00, Returning members: $60
Email me to register or for more info: This e-mail address is being protected from spambots. You need JavaScript enabled to view it