81 Pound Striper Caught on in CT
Written by John Redmond
81 Pound World Record Striper Caught in CT
Congrats to Greg Myerson!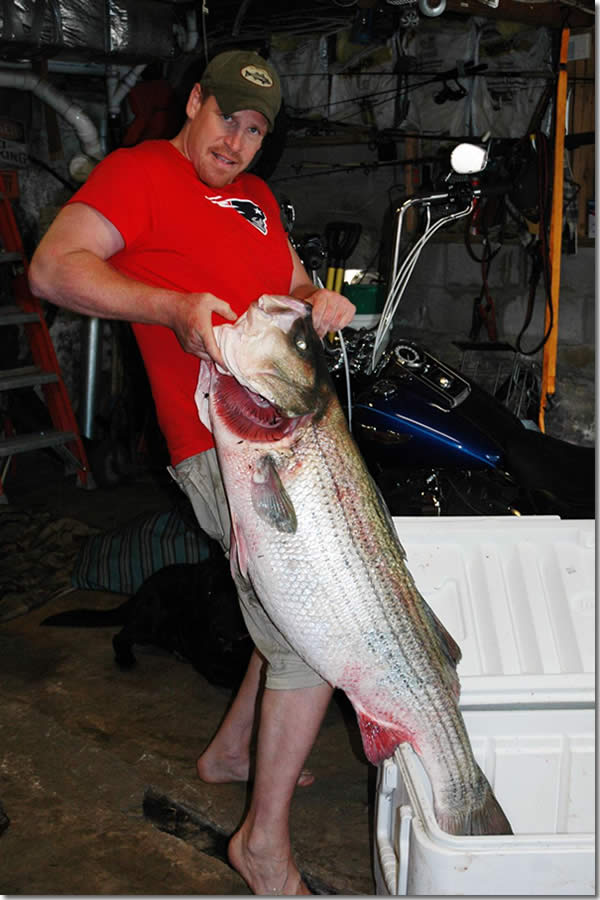 Excerpt from F&S article linked below - go read it...
Though the catch has not yet been certified by the IGFA, angler Greg Myerson brought in a bass that supposedly pinned the needle of a Westbrook, CT, tackle shop scale at 81.8-pounds. Immediately Internet rumors began to fly, some claiming the catch was a hoax, but many claiming to be eye witnesses to striper-fishing history. Pictures began flooding online forums. Arguments over whether the fish was caught on an eel or live porgy buzzed on blogs. So we tracked down Myerson less than 24 hours after he boated his bass to get the real story...one which may trump McReynolds' tale and secure Myerson the most coveted saltwater all-tackle record of all time – Joe Cermele
 
I suggest folks read the Field & Stream article...